SaaS App Management 101: Why Your Business Needs it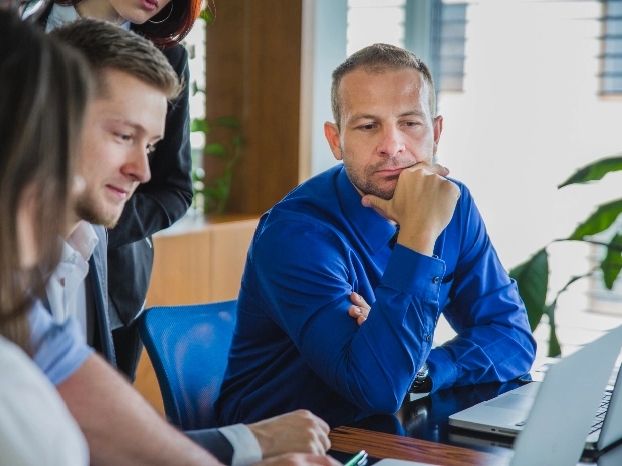 Saas Management 101: Why Your Business Needs It
What is Saas App Management
Due to the popularity of Saas applications usage in businesses, there is a sudden demand to oversee those that were purchased, actively being used and those that need to be discontinued. And since everyone has the means to purchase applications as they see necessary for work, company standards and protocol are sometimes taken for granted. This is where Saas application management comes into play.
Saas Management means streamlining the process of managing and monitoring Saas application usage within the organization. This covers the end-to-end cycle, from on-boarding, purchasing and licensing, renewals, up until off-boarding. It gives the business a clear sight of spending, permissions and limits which should contribute to ROI in the long run.
Why do you need Saas Management
Group and user management is tedious, if done manually.
Onboarding is a task that you don't want to do manually- especially if you have to do it for a batch of 50 employees or more. Aside from getting each and every one of them in your company portal- you then have to decide which applications they will have access to and their specific role needs to be considered for such. Just thinking about it will definitely make your eyes roll.
SaaS procurement needs to be monitored to minimize unnecessary expenses and avoid shadow IT
Some companies are struggling to control license procurement- especially when most employees can purchase even with the company's strict policy in place. This could lead to unnecessary cost for the company- not to mention its security risk also known as shadow IT – the unauthorized and unapproved procurement of applications. According to an article from Security Week, a study sponsored by McAfee showed that more than 80% of employees admitted to using non-approved SaaS in their jobs. These employees may not be even aware that this poses a serious threat to the organization.
Activities and changes made in SaaS applications should be logged for compliance and security.
The IT department cannot possibly monitor all activities and changes in each Saas application. Though not all of these activities are significant, it is necessary to make sure that compliance and security policies are followed. Eventually, this record of activities will also assist you in identifying common and repetitive tasks that can possibly be dealt with the easier way.
What are the best business practices on Saas management
Fast and easy group and user management
User and group management needs to be easy. Assigning permission and access need not to be done manually to minimize human errors- there should be a workflow allowing you to add, remove and modify SaaS rights, even merge or split groups, with just a click of a button. Employee onboarding (and offboarding) should not take most of your time.
Saas usage visibility and access control
You have to fully understand how your organization procures and utilizes Saas applications. Aside from avoiding shadow IT, this will allow you to discover which applications are redundant and can be decommissioned, whether some employees are using expensive platforms which can be replaced with a cheaper or even a free alternative, and if there is a need to control permissions based on what the employees are actually doing within certain tools. This visibility will eventually help you trim down unnecessary costs on Saas subscriptions and/or purchases.
Activity logging and intelligent recommendations
To make sure that compliance and security are in-check, there should be a record of all the activities done within each Saas application. The manager or department head should be notified to make sure that activities within the group are within the standards and protocol. In addition to this, the Saas management platform must have the ability to identify repetitive tasks and recommend workflow automation for the users' convenience.
In a nutshell, if you are a business owner who would like to eliminate unnecessary work and focus on other aspects of the job that require time and effort, Saas management will be a substantial help to you and your organization. These and more when you leverage a Saas management platform like SaaS Console.